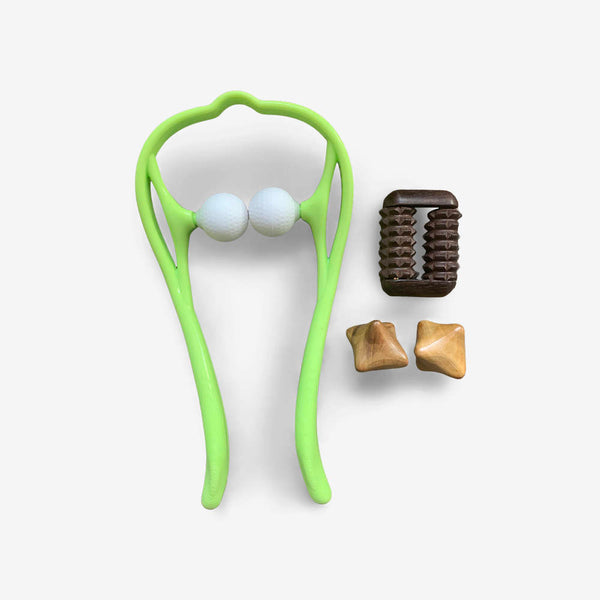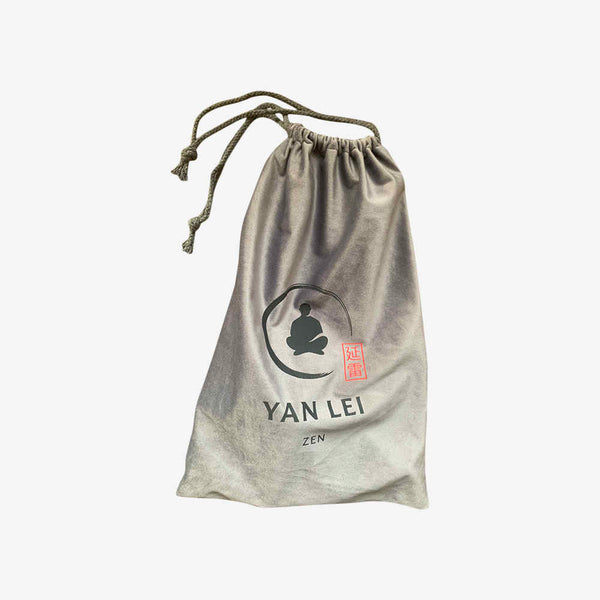 Restore And Release - Qi Massage Bundle
The Restore And Release  - Qi Massage Bundle is made up of 4 massage tools that are excellent to use after working at a computer, smart phone or tablet all day. 
Wooden star palm massager open the pressure points on the hands and help to relieve pressure on the muscles from repetitive typing and usage of the mouse. Regular use may help prevent carpal tunnel syndrome.
Set of two
High quality wood
Also good for feet
Relieves tension in the muscles
Abode Of Qi Acupressure Neck Massager  rids discomfort in the neck and shoulders, helps to alleviate headaches and works on the acupressure points on the side of the neck.  Massaging 'the abode of Qi' relieves breathing difficulties. Massaging "shoulder well" helps to alleviate pain in the back and shoulders. 'Heavenly window' and 'Heavenly Appearance' pressure points are also located in the neck area. These points help with any soreness in the throat. 
Alleviates headaches, 
Increase lung energy
Massages the acupressure points in the side of the neck
Good to relieve tension after working at computers
Yang Valley Hand and Arm Massager is made up of seven circular points on both sides. Use this to massage your hand on both sides and your arms. Good for hand, arm or wrist pain.  points which effectively massage the meridian points in the head. The head massage alleviates hypertension and headaches. In TCM we say head massage clears the heart and pacifies the spirit. Maybe this is why one of the meridian points on our head is called Heavenly Connection. The Yang Valley Hand and Arm Massager is another good tool to use after working at the computer all day.  In TCM we say that massage of the hand and arm promotes general calmness 
Alleviates headaches
Increase mental energy
Calms the mind 
Massages the acupressure points in the hand which relate to the organs of the body
Relieves tension after working at computers, smart phones or tablets
Restore And Release  - Qi Massage Bundle
3 x items
Grey Drawstring Carry Bag