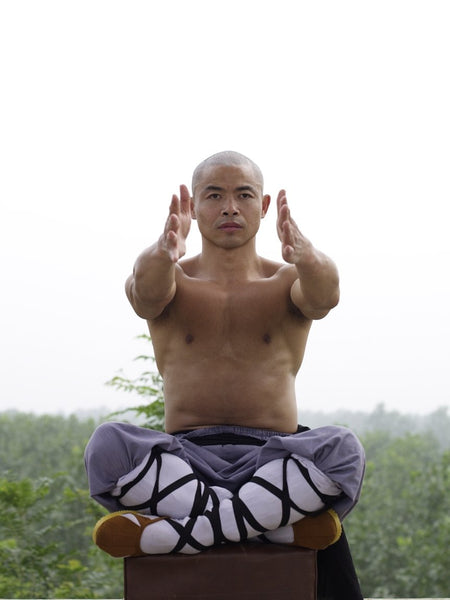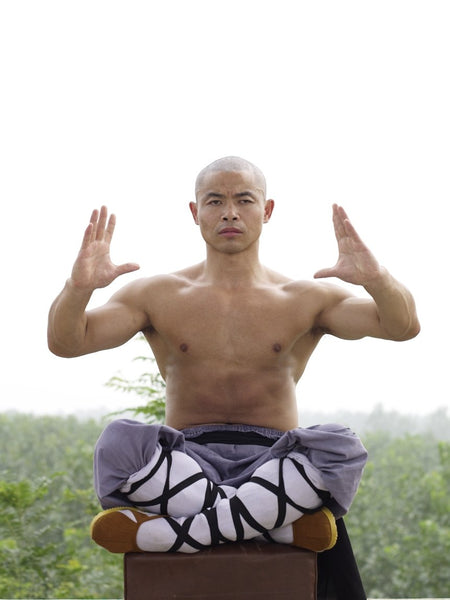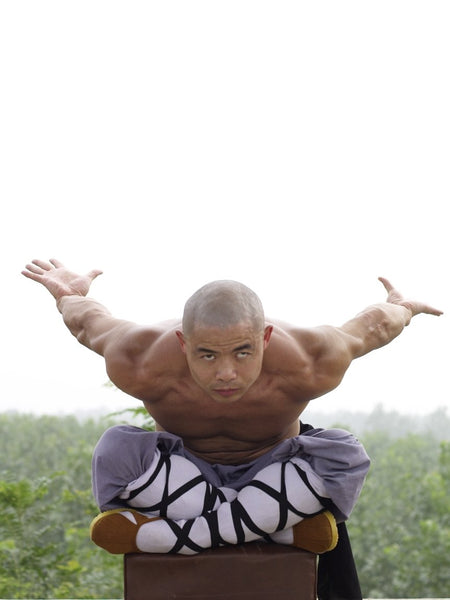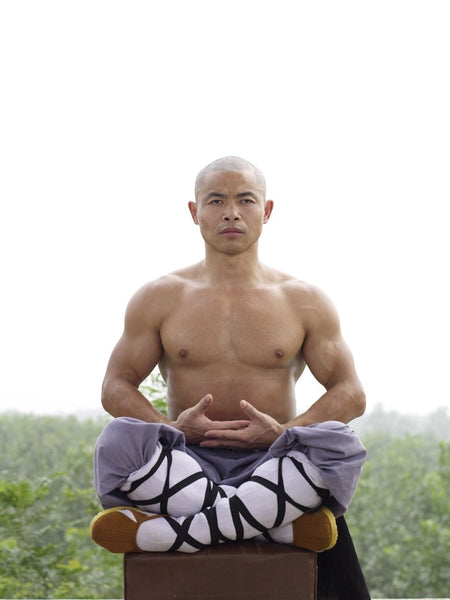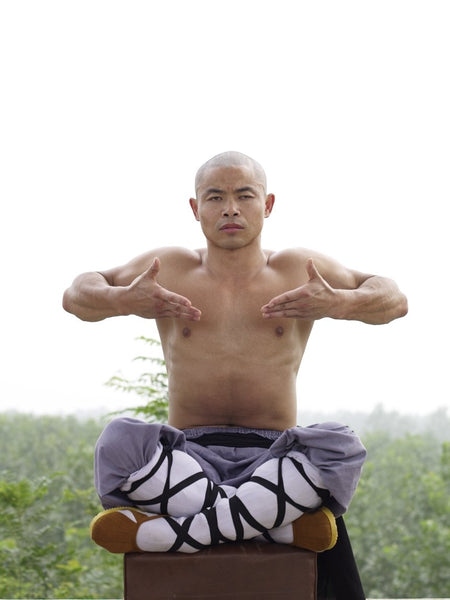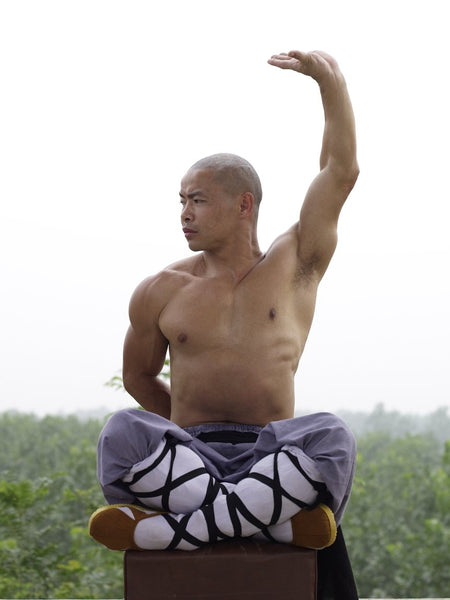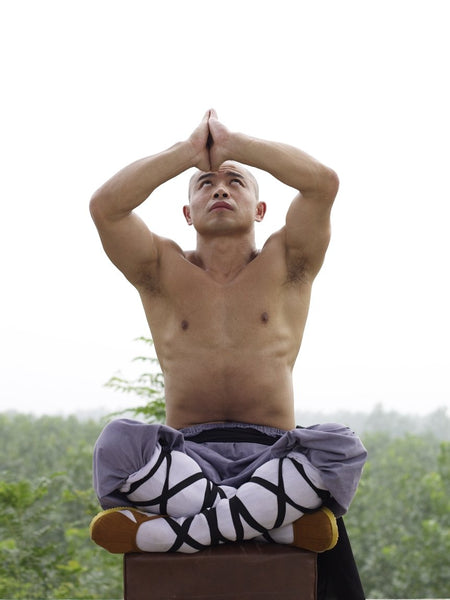 Xi Sui Jing (Bone Marrow Cleansing) Qigong
Powerful. Intermediate. Cleansing
The Shaolin Temple have two famous Qigong forms: Yi Jin Jing (Muscle /Tendon Changing) and Xi Sui Jing (Bone Marrow Cleansing). Xi Sui Jing means cleanse your bone marrow. Shaolin Monks believe that practicing this Qigong keeps the bone marrow fresh and prevents the slowing down of the production of new blood cells due to the ageing process.

This is the first time he has taught all four steps and he invites you to join him on his online course.
Yi Yin Jing makes our body strong. Xi Sui Jing cleanses our internal organs and bone marrow. These two Qigong forms are arguably the most important Qigong forms to come out of the Shaolin Temple and sadly the most misunderstood.
Xi Sui Jing is a cleansing and strengthening Qigong. It is an adaptable form which is beneficial for health and wellness seekers as well as advanced martial artists. No former experience is necessary. Shaolin Monks always combine Xi Sui Jing with Yi Jin Jing. Yi Jin Jing changes the body and Xi Sui Jing cleanses the body.
When we do Xi Sui Jing Qigong, we practice a powerful form of breathing called reverse breathing. The potency is even stronger when we do "Qi Lifting" because we use this reverse breathing in a different way. We use power on the inhale instead of the exhale. Qi Lifting is part of Xi Sui Jing. It circulates our Qi to cleanse our body.
Click here for Shifu's article about Xi Sui Jing.
Shifu Yan Lei uses his thirty-years of training and twenty-years of teaching to teach Xi Sui Jing form. In this course you will learn the form and then train alongside Shifu so you have a complete understanding.
The Xi Sui Jing online course runs for for 4 weeks. In the first two weeks you will learn the form and in the second two weeks you will practice the form in a very focused and specific way.
What You Will Learn :
Shaolin Stretching
Xi Sui Jing Qigong Breathing

Xi Sui Jing ( Bone Marrow Cleansing)

Qigong - 4 parts
Hard Qigong Techniques
Bone Marrow Cleansing Massage
Qi Lifting
Sign up today and get started right away.
The sessions are streamed and you can access the videos anytime, anywhere. There are 20 sessions in total. 5 days a week for 4 weeks. Each session will be approximately one hour to one and a half. You can do the sessions at a time and day to suit you. The sessions are streamed and the links are available for 12 months. That's £0.49 a day. 
Requirements For Learning:
You must be 18+
You must make a commitment to train 5 days a week
You will need:
a space the size of a yoga mat to practice.
Refunds will not be given. By paying this fee you agree to these terms and conditions ( see the bottom of terms and conditions page).
 Once you've registered you will receive a code to get a 10% discount on everything on the site.
No refunds are available on this course. You must be over eighteen years old and be in a good physical condition to attend this course. You should understand that when participating in any exercise or exercise program, there is the possibility of physical injury. If you engage in this exercise or exercise program, you agree that you do so at your own risk, are voluntarily participating in these activities, assume all risk of injury to yourself, and agree to release and discharge Shifu Yan Lei and Shifu Yan Lei Media from any and all claims or causes of action, known or unknown, arising out of Shifu Yan Lei and Shifu Yan Lei Media's negligence.