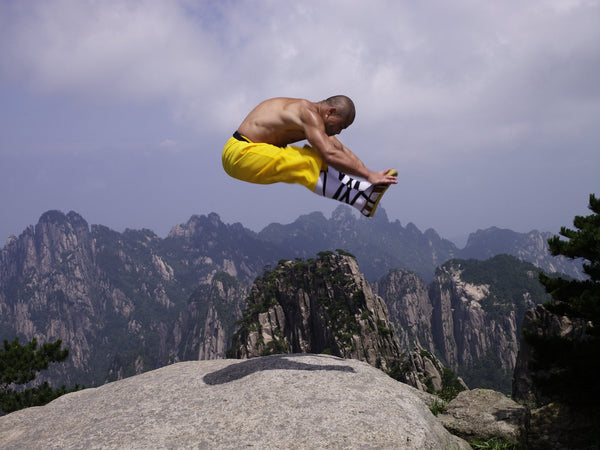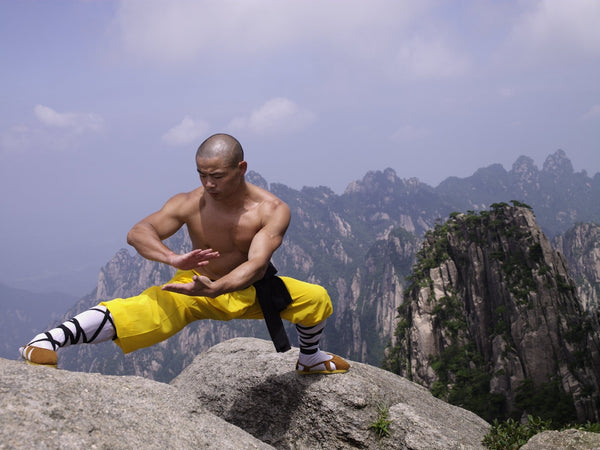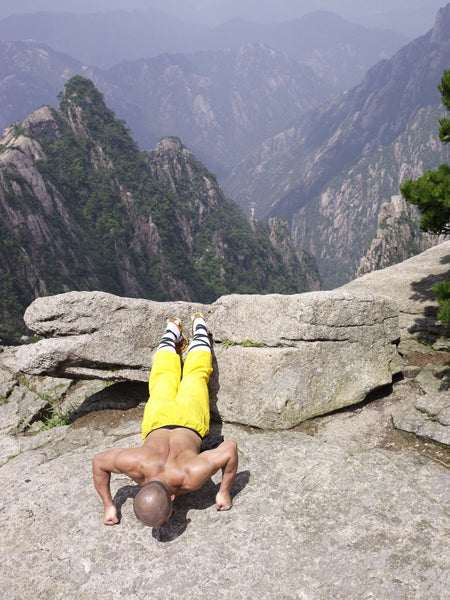 40 Day Shaolin Challenge
Shifu Yan Lei invites you to take the 40 day Shaolin Challenge. Whether you're just starting out, or have been working with Shifu's teachings for many years and want to reinvigorate your practice and transform your mind and body into a Shaolin Warrior, this 40-day challenge is for you.

Just as a journey can change your perspective, the 40- day Challenge is designed to challenge your belief in yourself and what you can achieve. As you watch your progress soar, you'll gain a huge confidence boost. If you don't already, by the end of the course, you'll have a fitness habit - like a caffeine habit -  which will be hard to break. 
Shaolin Monks have both explosive stamina and endurance stamina. In the 40-day Challenge, you'll work at different paces so that you build endurance and keep that high level of energy for the whole workout. Shifting the intensity recruits different muscle fibres and gives you a more balanced workout. After 40 days you will see a significant change in your mind and body.
These exercises have been time-tested for thousands of years. Created by the founder of Zen, the Kung Fu and Qigong forms, work your internal heart as hard as your external heart as you effortlessly cut through inner chatter and access the place of stillness. The power of Shaolin is in the experience. No one can explain the taste of chocolate. You need to taste it for yourself. Do you like it or not?
This course is for all levels. Follow at your own pace. If you're a total beginner then do less of everything at a slower pace. If you're advanced, do more at a faster or harder pace. The training will be a combination of Kung Fu and Qigong. There will be a private Facebook page set up for all the students on the course so you can share your progress. 
 The course includes:
35 Training Sessions with Shifu Yan Lei ( less than £5.00 per session)
Sessions at 60 minutes slowly increasing to 90 minutes
Training 6 Days a week 
The sessions are streamed and the links are available for 12 months after the course has finished so that anytime, anywhere, you can access the videos. The links are available for 12 months.
Requirements For Learning:
You must be 18+
You must make a commitment to train 6 days a week
You will need:
a space the size of a yoga mat to practice. 
60 - 90 minutes, 6 days a week for 40 days. 
The 40-Day Shaolin Challenge is available NOW. Soon after your purchase you will receive a link so you can begin the challenge. 
Click here for Shifu's 40 Day Challenge Guidelines 
Refunds will not be given. By paying this fee you agree to these terms and conditions ( see the bottom of terms and conditions page). 
No refunds are available on this course. You must be over eighteen years old and be in a good physical condition to attend this course. You should understand that when participating in any exercise or exercise program, there is the possibility of physical injury. If you engage in this exercise or exercise program, you agree that you do so at your own risk, are voluntarily participating in these activities, assume all risk of injury to yourself, and agree to release and discharge Shifu Yan Lei and Shifu Yan Lei Media from any and all claims or causes of action, known or unknown, arising out of Shifu Yan Lei and Shifu Yan Lei Media's negligence.