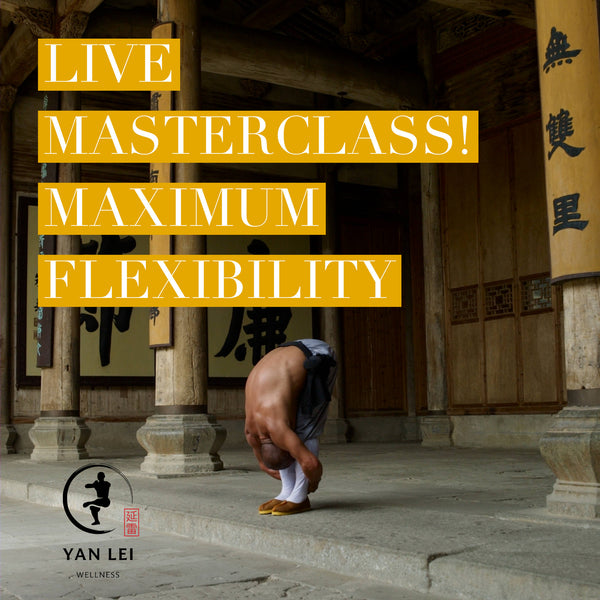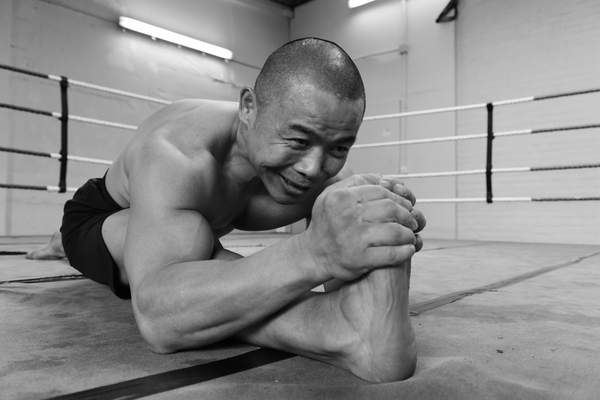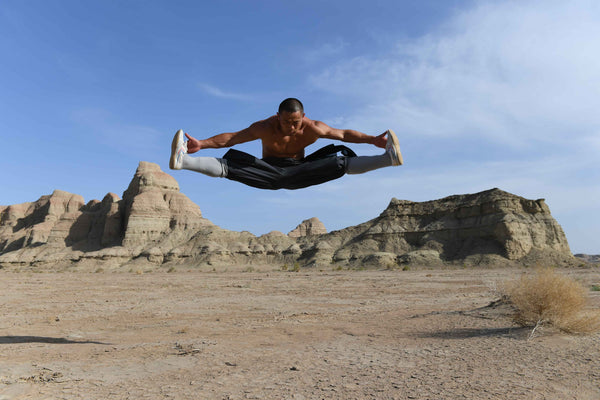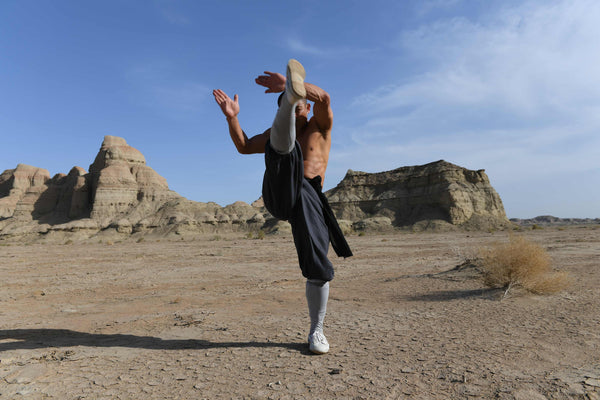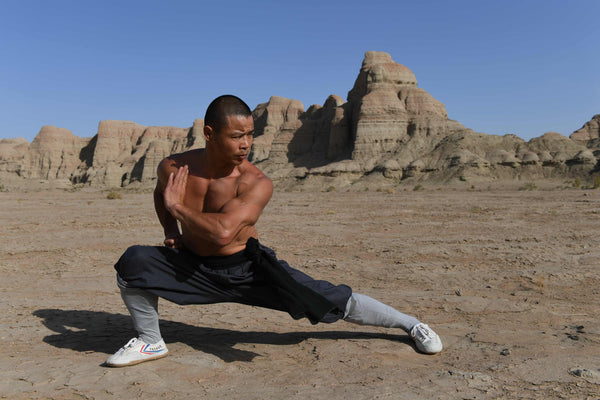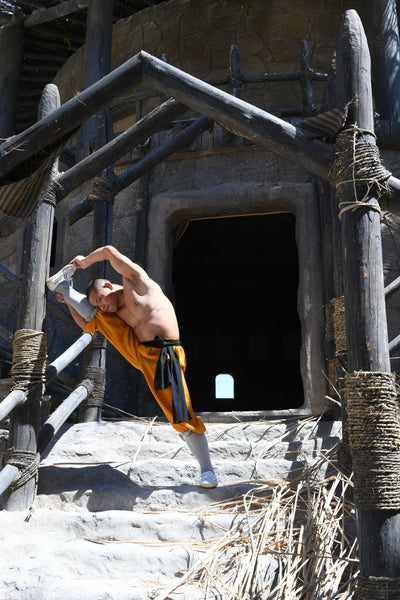 New! Maximum Flexibility - Live Zoom Masterclass
Regular price
$208.00
Sale price
$52.00
52.00
---
All Levels. Promotes flexibility . Starts 7th November. 
Every year, Shifu offers a gift to his students. Last year, he did a month of free YouTube workouts. During the pandemic, he offered free family workouts. And this year, he's teaching a Live Zoom Masterclass: Maximum Flexibility for just £2.00 per class. 
Shaolin Temple monks are famous for their incredible flexibility but they don't stretch to gain flexibility! Every movement has a dual purpose, and they do two types of stretching: static and dynamic. One of the many benefits of dynamic stretching is that it helps your body to reach the optimal temperature to stretch. No need for hot yoga, your body can do it for you!
Whatever level of flexibility you are, the movements can be adapted to improve your personal potential. "I always ask my students to do the splits. I'm not interested in how close to the floor you are near. The splits are beneficial because they open your hips and are a good demonstration of the level of your flexibility. "
We are as young as our suppleness. Being flexible can prevent injury and optimise your martial arts or athletic performance. You'll learn how to do these Shaolin Monk movements with precision and efficiency so that you have quality of movement which will give you stability and power. 
Whether you're a martial artist, a yoga practitioner or someone wanting to gain maximum flexibility, these Live Masterclasses will teach you how to harness the energy of your body to achieve ultimate flexibility. 
Simply turn up with your camera on or off depending on how comfortable you feel, and train with Shifu. If you can't make the live sessions, that's not a problem, there'll be a recording the next day. There's no need to attend every session, you can dip in and out of them. 

If you've already done Ultimate Flexibility, you can use these live session as a top up to what you've learned. already
Shifu's students are all ages, all levels,  from all over the world. The sessions are positive, non-competitive and supportive. This is feedback from  previous Zoom sessions:

 "I started to believe I could not do some things anymore because I'm getting old, but now I'm looking at everything a different way. I am amazed at how I am gaining more strength and flexibility, and relaxing at it. " Annie.
 "This is exciting! I did this transformation with my partner and we are both transformed!  I would love to thank Shifu Yan Lei for continually going beyond his comfort level. This recent class surpassed in many ways. The LIVE aspect kept us dedicated and engaged.  I appreciate Shifu's dedication to bringing this teaching to us. "David.
"When is the next one?"
Who it's suitable for:
All levels. 
 What you'll do:
Shaolin dynamic stretching
Shaolin static stretching
Stamina training with the focus on flexibility 
20 x Live Zoom training sessions -   approx 60 - 90 minutes long.  (£2.00 per session)
A recording if you want to go over them or can't attend the live session 

The opportunity to ask Shifu questions at the end of each week
What you need:
A space the size of a yoga mat
How it works:
You'll receive a Zoom link on the day of the session. It's recommended that you attend the live class. If that's not possible, there'll be a recording of each session which will be available for 28 days after each session. 
When:
Enrolment extend until 5th of November for £120.00 discount. Discount shown in price. Starts Monday 7th November. Each session is at 6pm UK time. Click here to find out what time that is in your country. Sessions run Monday - Friday for 4 weeks. 
You must be over eighteen years old and be in a good physical condition to attend this course. You should understand that when participating in any exercise or exercise program, there is the possibility of physical injury. If you engage in this exercise or exercise program, you agree that you do so at your own risk, are voluntarily participating in these activities, assume all risk of injury to yourself, and agree to release and discharge Shifu Yan Lei and Shifu Yan Lei Media from any and all claims or causes of action, known or unknown, arising out of Shifu Yan Lei and Shifu Yan Lei Media's negligence.