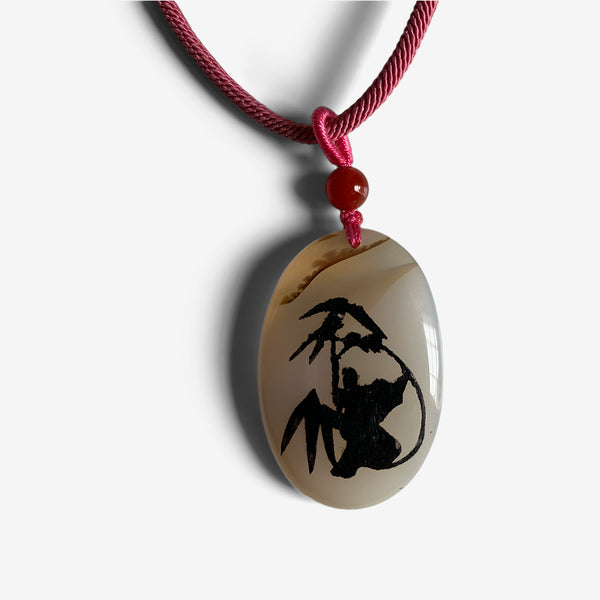 Harmonious Panda - Agate Amulet
Pandas symbolise friendship, peace and joy. Pandas are seen as calm animals with a harmonious balance of Yin and Yang. 
Shifu Yan Lei created this series of Panda amulets as a reminder to be joyful in our training and in our life. The panda is printed onto agate which comes from the Gobi Desert in China. Agate is a cleansing stone, helping to clarify the mind. This agate is from Shifu's province in China. 
Adjustable cord.
Harmonious Panda - amulet approx. 5cm.
Shi Yan Lei written in red Chinese writing
Cord length approx. 27cm ( please note: not circumference but length).
Suitable for male or female 
Only 3 available
The price reflects the quality of the jade and the quality of the carving. Because these pieces are formed from the natural rock, each piece is unique and there is no one piece which is the same. The pictures are for guidance and there may be slight differences from the photos. The dimensions are approximate. Unless stated otherwise, all pieces are suitable for men and women.