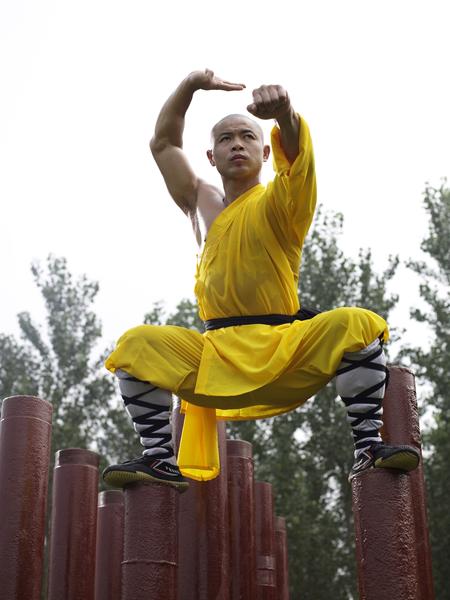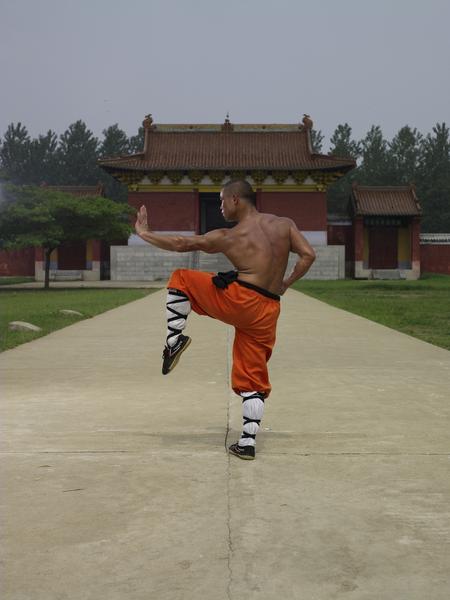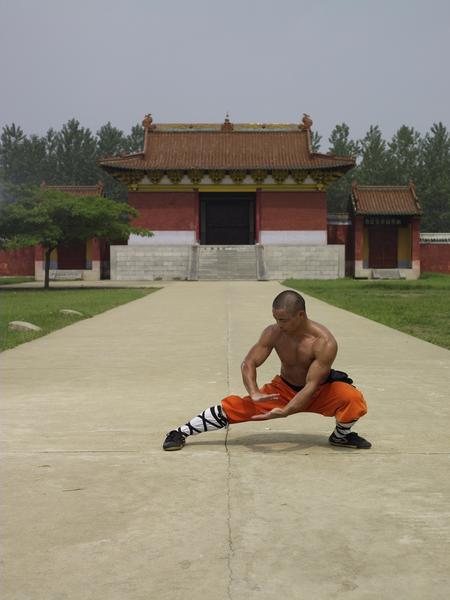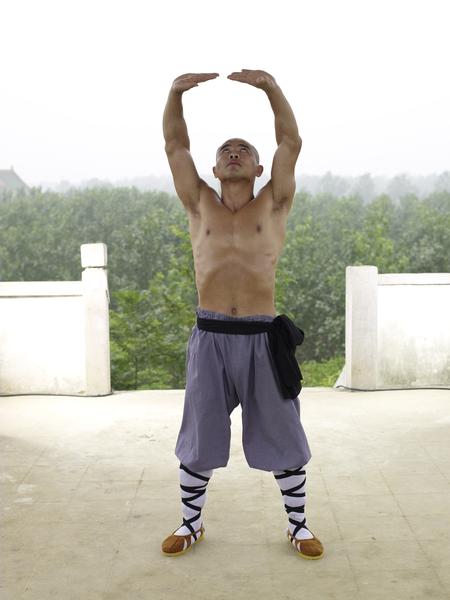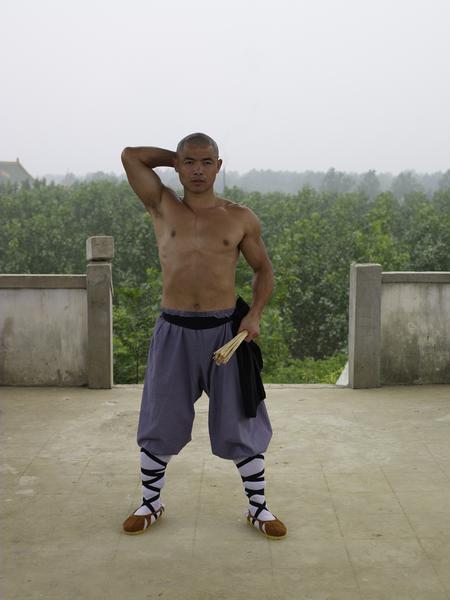 Shaolin Monk 20-Day Workout
Benefits: Energising. Confidence Boosting. Transforming 
Shifu Yan Lei invites you to take part in his Shaolin Monk 20-Day Workout. For the first time, the Shaolin Temple is brought directly to your living room. The iconic exercises you learn are exactly what is taught to monks when they enter the gates of the Shaolin Temple of Zen in China.
As you move through these Shaolin movements, you simultaneously build flexibility, strength, endurance, balance, and power. These time-tested movements awaken the body, helping you to let go of your small self and experience a connection with the very fabric of the Universe. They then teach you how to move in our modern life, whether that's carrying our groceries home or climbing the stairs to the subway. Everything becomes part of our training: total mind-body wellness
Shaolin forms originate from nature. They work on your centre of gravity and flexibility, things that are natural when we're children but diminish as we move into adulthood. Movements that require flow and reaction challenge your brain and stimulate the growth of new neurological pathways. 
This course is suitable for complete beginners and advanced students who would like to teach Shaolin. If you already have a fitness or workout routine, the movements can be easily slotted in once you've learnt them. Even though it's from the Shaolin Temple of Zen, this workout is suitable for women as well as men. 
In the first two weeks, there will be a focus on learning the movements and in the second two weeks, you will train alongside Shifu Yan Lei with the focus on muscle memory . Day by day your body transforms into a martial artist and you gain a new-found confidence. 
 The course includes:
10 Teaching Sessions 
10 Training Sessions 
Sessions of 60 - 90 minutes. 
You will learn:
Shaolin Monk Stretching 
5 Fundamental Stances
5 Fundamental Kicks
8 Treasures Qigong
Instant Health Massage
Iconic Shaolin Forms 
How Does It Work:
Once you've registered, you'll receive an email with details of how to log into your personal dashboard. All of the sessions are available for you your personal dashboard to access at any time. The program is designed to be done 5 times a week for a month. If you're not able to attend 5 sessions a week, that's not a problem. Anytime, anywhere, you can access the videos. The sessions are streamed and the links are available for 12 months so you can go back and do it all again and again and again!  
Click HERE to read more about the Shaolin Monk Workout.
Requirements For Learning:
You must be 16+ ( if younger you need adult supervision)
It's recommended you commit to train 5 days a week
You will need:
a space the size of a yoga mat to practice. 
60 - 90 minutes, 5 days a week. 
By paying this fee you agree to these terms and conditions ( see the bottom of terms and conditions page). You must be over sixteen years old and be in a good physical condition to attend this course. You should understand that when participating in any exercise or exercise program, there is the possibility of physical injury. If you engage in this exercise or exercise program, you agree that you do so at your own risk, are voluntarily participating in these activities, assume all risk of injury to yourself, and agree to release and discharge Shifu Yan Lei and Shifu Yan Lei Media from any and all claims or causes of action, known or unknown, arising out of Shifu Yan Lei and Shifu Yan Lei Media's negligence.  
---