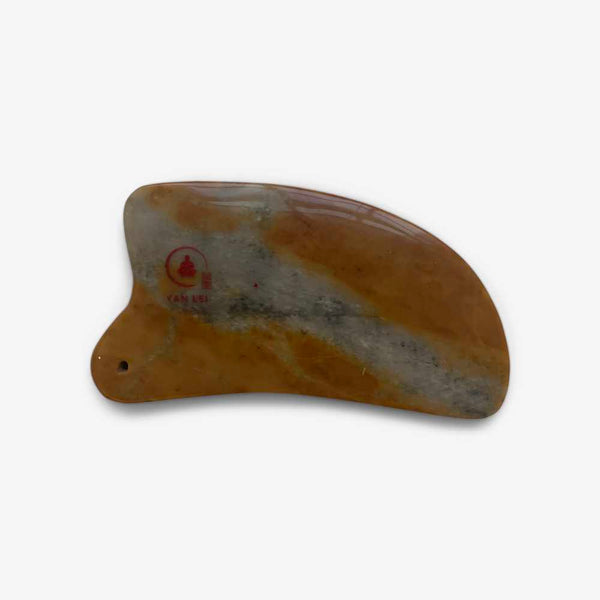 Gobi Jade Gua Sha - Traditional Chinese Massage Stone
Every time I go to China, I always get a Gua Sha massage. Since lockdown I've started to do my own Gua Sha massage at home. When you get it done professionally, it's acutely painful and your skin tends to redden and go black. When you do a self Gua Sha massage, the pressure is firm but not painful. This way you don't need any formal training, you can be intuitive.  It's safe to use on your whole body including your head and your face. 
What it Does 
This simple flat stone has incredible benefits. It relieves muscle tension, encourages lymphatic drainage, increases blood flow and circulation and helps the Qi to flow. It also works with the connective tissues which means you can get a very deep and precise massage.  Carved from Chinese Jade. 

How to Use
Apply a small amount of massage oil on the area you will work on.
Use the waves of the stone as a needle to massage the connective tisssues, tendons, and any pressure points that feel tender. 

 
'Scrape' the skin backwards and forwards to increase circulation. 
100% Jade

Zen Massage Bag  
Limited Availability. 1 Available

Fragile, Handle with Care. Clean with warm water and skin friendly soap. This is a natural stone. Like all stones, some chipping or scratching may appear on the stone. This does not affect the effectiveness. 
---