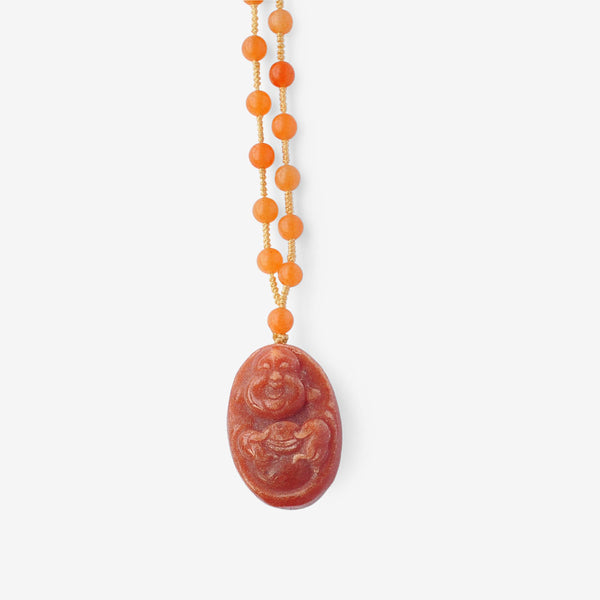 Don't Worry Be Happy Buddha – Amulet
Amulet ( also called talisman) means "an object that protects a person from trouble". In China many non-Buddhists wear Buddha and Guan Yin jade talisman because they recognize the healing properties of this image and believe these are powerful amulets. All Chinese Jade amulets are believed to bring good luck but there is one in particular which is called the prosperity amulet and that is the Laughing Buddha. Chinese people wear this Jade Buddha amulet to increase health, happiness and prosperity.
The Laughing Buddha is a symbol of contentment and abundance. 
Laughing Buddha Amulet - approx. 4 cm
Intricately laced Jade Bead cord - approx. 25cm length
Limited stock
The price reflects the quality of the jade and the quality of the carving. Because these pieces are formed from the natural rock, each piece is unique and there is no one piece which is the same. The pictures are for guidance and there may be slight differences from the photos. The dimensions are approximate. Unless stated otherwise, all pieces are suitable for men and women.