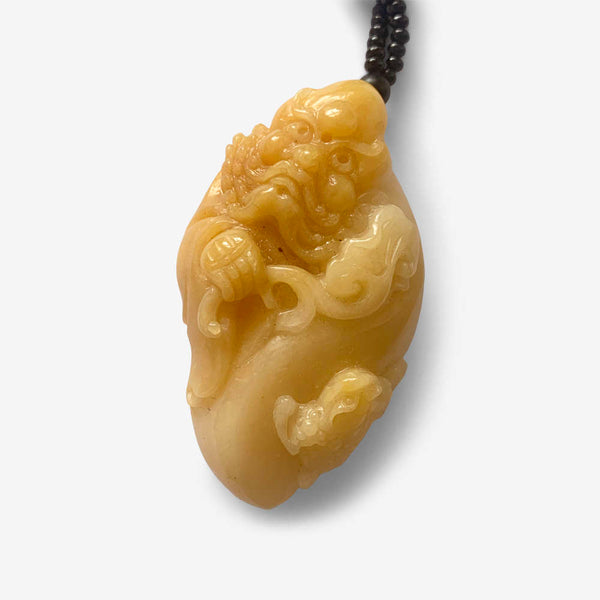 Determined Damo - Bodhidharma - Jade Stone
"You might think that you can find a Buddha or enlightenment somewhere beyond the mind, but such a place does not exist."
Bodhidharma, known as Damo in the USA, was a Buddhist monk who brought Zen ( Chan) Buddhism to China. He also created Shaolin Qigong and Kung Fu at the Shaolin Temple. His teachings point to a direct experience of Buddha-Nature rather than an intellectual understanding of it. When you step on the path of Shaolin, Damo is your spiritual ancestor.
In this beautiful hand carving, Damo is depicted with his stick or staff. His staring eyes are a symbol of the legend that he pulled out his eyelashes to stop him from sleeping. This is how determined he was to gain enlightenment. 
Gobi Jade Stone
Bodhidharma - Damo - the founder of Zen
Limited edition. Only one available
The price reflects the quality of the jade and the quality of the carving. Because these pieces are formed from the natural rock, each piece is unique and there is no one piece which is the same. The pictures are for guidance and there may be slight differences from the photos. The dimensions are approximate. Unless stated otherwise, all pieces are suitable for men and women.