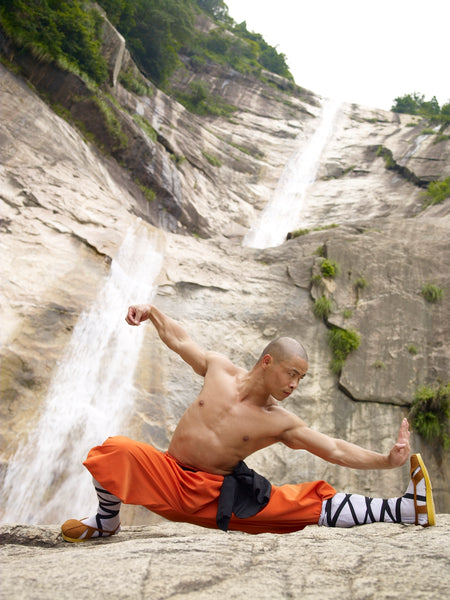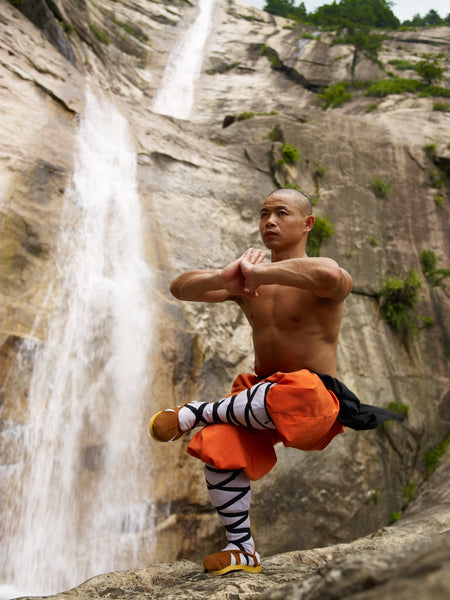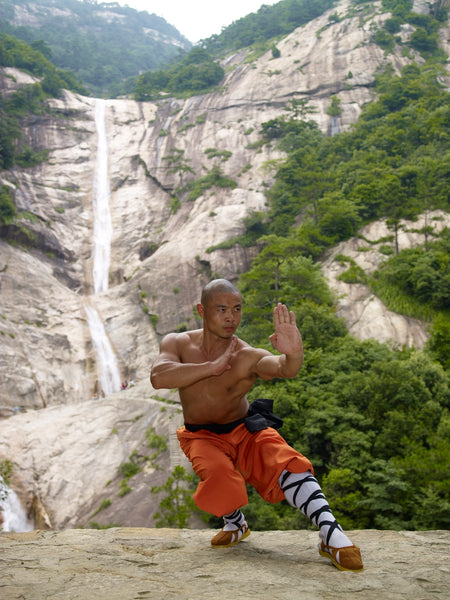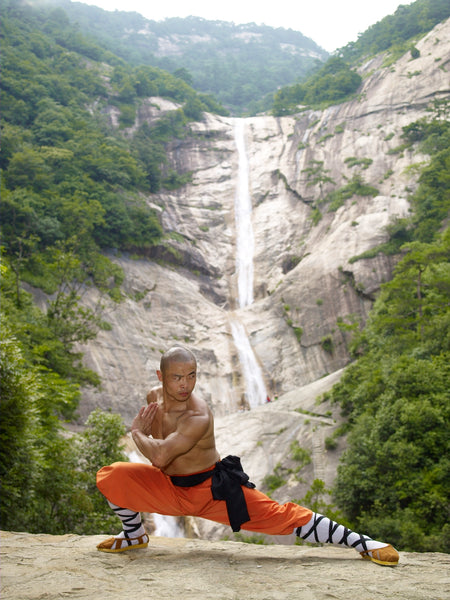 Longevity Qigong
Possibly the most popular Qigong exercise in the world, the Eight Treasures (or Ba Duan Jin as it is known in China) has an ancient tradition which stretches back to the founder of Zen Buddhism; Bodhidharma. Seeing that his monks were tired from extensive meditation, Bodhidharma composed a set of exercises to give them energy and strengthen their bodies.
Hundreds of years later, a Shaolin monk took the eight most effective moves, and these are the exercises taught in this program. Shifu Yan Lei also teaches this in his best-selling Qigong book and download and DVD. 
Chinese Medicine is about preventing disease before it happens. Of course, this isn't always possible but at least we can give ourselves a fighting chance. Qigong combines movement and meditation into one fully contained unit. The nervous system is calmed so that stress doesn't interfere with our immune system.

This Qigong works holistically with the body rather than targeting specific illnesses. Performed correctly, there are no side effects and it has both preventative and curative effects. 
One of the main purposes of Qigong practice is to rebalance the body, boost the immune system and strengthen the body from the inside out.  Health and fitness are like the two wings of a bird, you need both Qigong and Kung Fu or some sort of aerobic exercise to optimise the body. 

One of the first things you'll notice when you practice 8 Treasures Qigong is your breath. This unique combination of breath and movement brings more oxygen to your internal organs therefore increasing your energy levels.
Self-massage with this bamboo brush along with Qigong is the one thing that Shaolin Monks have relied on for thousands of years. The Instant Health Massage acts like a natural battery charger for the body at the end of your Qigong Workout. 

Unlike Shifu's other programs, this is a teaching program only and not a training program. 

What you will learn:

Warm Up
Stretching
5 Fundamental Stances
5 Fundamental Stances - flow
Complete Qigong Breathing
8 Treasures Qigong
Instant Health Massage
How to make your body become its own doctor
Sign up today and get started right away.
Once you have registered, you will receive an email with details of how to log into your personal dashboard. All of the sessions are available for you to access at any time. The sessions are streamed and the links are available for 12 months.
Requirements For Learning:

You will need:
a space the size of a yoga mat to practice.
Refunds will not be given. By paying this fee you agree to these terms and conditions ( see the bottom of terms and conditions page).
No refunds are available on this course. You must be over eighteen years old and be in a good physical condition to attend this course. You should understand that when participating in any exercise or exercise program, there is the possibility of physical injury. If you engage in this exercise or exercise program, you agree that you do so at your own risk, are voluntarily participating in these activities, assume all risk of injury to yourself, and agree to release and discharge Shifu Yan Lei and Shifu Yan Lei Media from any and all claims or causes of action, known or unknown, arising out of Shifu Yan Lei and Shifu Yan Lei Media's negligence.
---