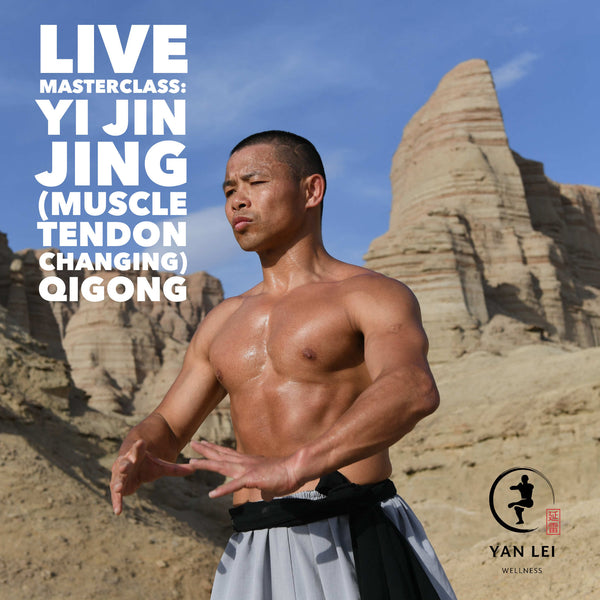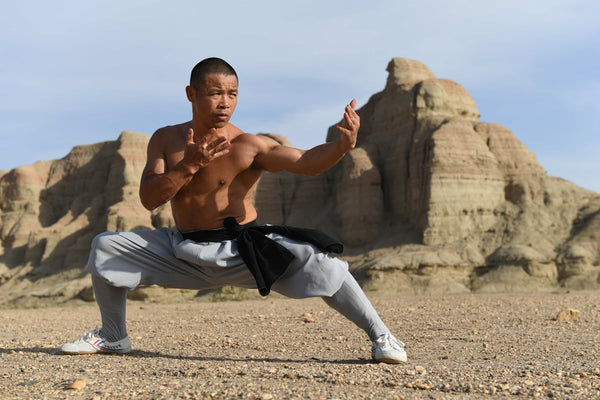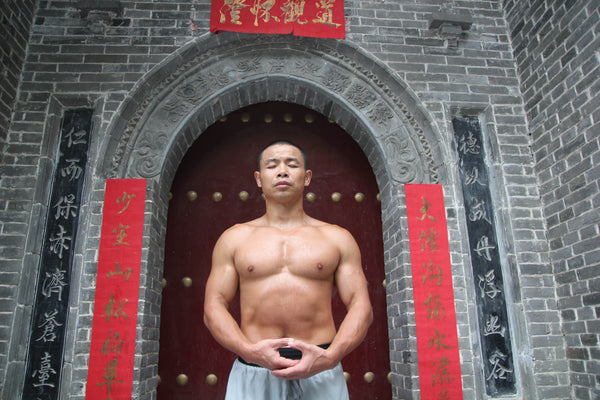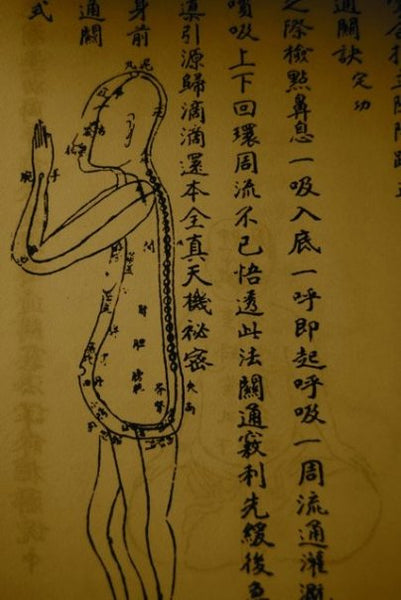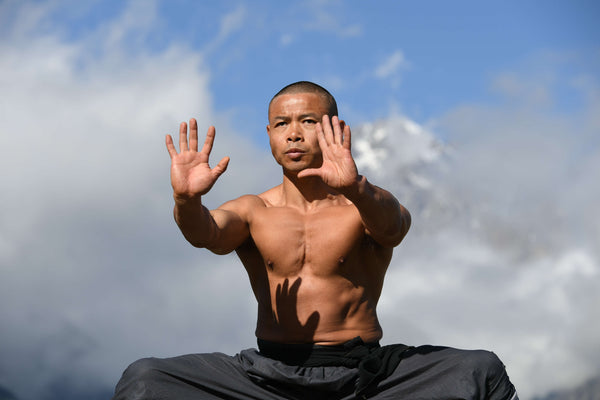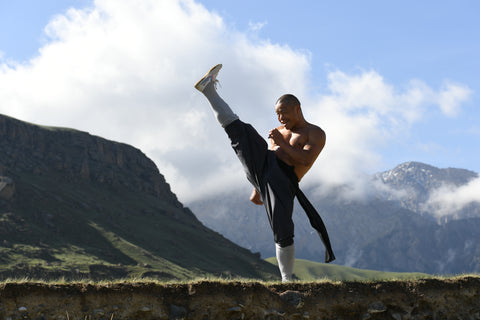 Yi Jin Jing (Muscle Tendon Changing) Qigong - Live Masterclass
Regular price
$258.00
Sale price
$76.00
76.00
---
Starts 1st May. For all levels apart from complete beginners. 
"Men should not be governed by Yin and Yang (they should) use the body of blood and Qi and change it into a body of metal and stone... You must study this gung fu carefully"
Shifu Yan Lei invites you to attend his live Zoom masterclass. He will teach the Yi Jin Jing (Muscle Tendon Changing) Qigong. He is offering his teaching at a reduced price to benefit so that this potent Qigong can benefit as many people as possible. 
Yi Jin Jing changes the tendons of the internal organs and strengthens them from the inside out. It also transforms our external muscles and tendons.  Yi Jin Jing is a nourishing and strengthening Qigong. It is an adaptable form which is beneficial for office workers, athletes, fighters as well as health and wellness seekers.
A bird can't fly without two wings, and we can't have true health without a combination of Yin and Yang training. Shifu Yan Lei will show you how this Qigong can give an effortless strength through fighting punches and kicks. You don't need to fight but this is just another way to open your body. The integration of Yin and Yang training is the essence of Shaolin.
The Yi Jin Jing online course runs for for 4 weeks. In the first two weeks you will learn the form and in the second two weeks you will practice the form in a very focused and specific way
If you already know the movements from his online program  then these masterclasses will deepen your understanding . The Shaolin Temple is a temple of Zen therefore the classes are not theoretical. Theory doesn't transform. You'll be taught through body language so that you gain personal experience and muscle memory. This is not about reading a menu, it's about tasting the food. This is the original form as taught in the Shaolin Temple of Zen in China. To read Shifu's article click here.
What you will learn:
Fighting Punches ( not to fight just to open the body)

Fighting Kicks

( not to fight just to open the body)

Shaolin Stretching
Yi Yin Jing Qigong Breathing
How to combine Yin and Yang Training
Instant Health Massage
Yi Jin Ying ( Muscle / Tendon Changing) Qigong form
What you need:
Commitment
A space the size of a yoga mat
Instant Health massage brush
When:

Starts: Monday 1st May. 6pm UK time. There are 5 sessions a week for 4 weeks. The sessions last for about 60 minutes. Each session will be recorded and available for 28 days if you're not able to attend but it's best to attend the live class if possible. 
Week 1:
Starts: Monday 1st May - Friday 5th May
Week 2:
Monday May 8th - Monday May 12th
Week 3:
Monday 15th May - Friday 19th May
Week 4:
Monday 22nd May - Friday 26th May 
This is feedback from  previous Zoom sessions:

 "I started to believe I could not do some things anymore because I'm getting old, but now I'm looking at everything a different way. I am amazed at how I am gaining more strength and flexibility, and relaxing at it. " Annie.
"I have felt great changes since I have been doing your online classes.
Thank you also for sharing your principles and training tips which help me a lot in my path." Vincent.