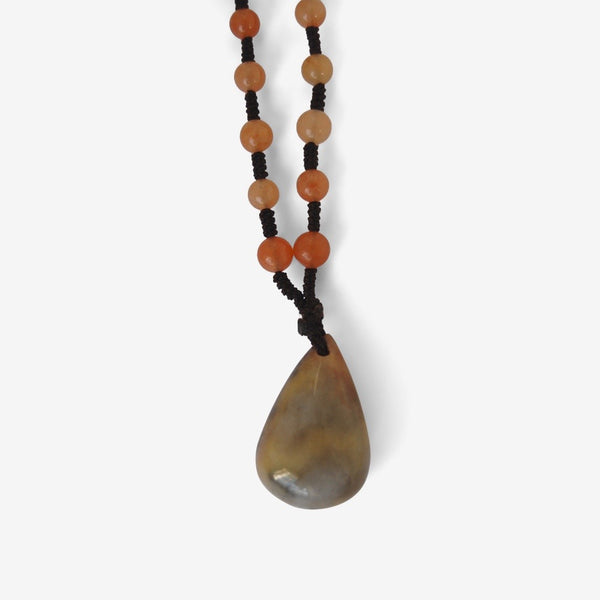 Urban Warrior - Jade Stone Amulet
Grounding and Protective. 
Created from nature, this Urban Warrior Amulet combines traditional Chinese Medicine with modern urban life. In Chinese Traditional Medicine, the wearing of Jade is used to stimulate Qi and aid in the purification of our body. It helps to align the mind and body in perfect balance. 
The raw and hand polished Gobi Jade stone is from the Gobi desert. No two stones are alike. The stone in the picture is  an example, it may be lighter or darker. Hand polished. 
Gobi Jade Stone - approx. 5cm.
Cord length approx. 27cm.
Suitable for men and women
Created from nature
Raw and hand polished
Limited availability
The price reflects the quality of the jade and the quality of the carving. Because these pieces are formed from the natural rock, each piece is unique and there is no one piece which is the same. The pictures are for guidance and there may be slight differences from the photos. The dimensions are approximate. Unless stated otherwise, all pieces are suitable for men and women.